acrimony

[[Image:|270px|acrimony]]


Episode
74
Creator
Metanet Software
N version
1.4 and later
Fastest Time
Fastest Player
Walkthroughs
Method 1 (Easy)
Refer to the diagram below for the path. It is important to move quickly, but not rashly. Try to time your jumps so that the lasers do not trap you in an inconvenient place. Mastery of the perpendicular jump is necessary for the completion of this level.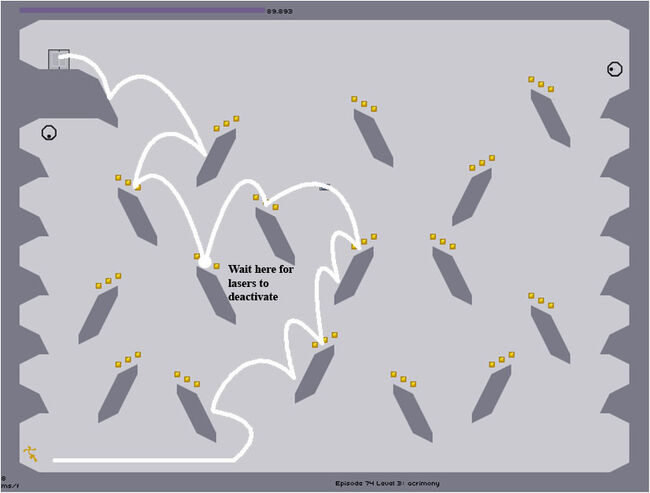 Method 2 (Highscore)
Ad blocker interference detected!
Wikia is a free-to-use site that makes money from advertising. We have a modified experience for viewers using ad blockers

Wikia is not accessible if you've made further modifications. Remove the custom ad blocker rule(s) and the page will load as expected.