groglinated
Episode
72
Creator
Metanet Software
N version
1.4 and later
Fastest Time
Fastest Player
Walkthroughs
Edit
This level is not particularly difficult, but there are a large number of switches to collect, and it is possible to get cornered by the large number of drones.
When playing this level, keep in mind that seeker drones cannot see you if you are standing on a 4-tile (the center tile in this picture). You can wait on these tiles for the drones to go by.
This is how I did it: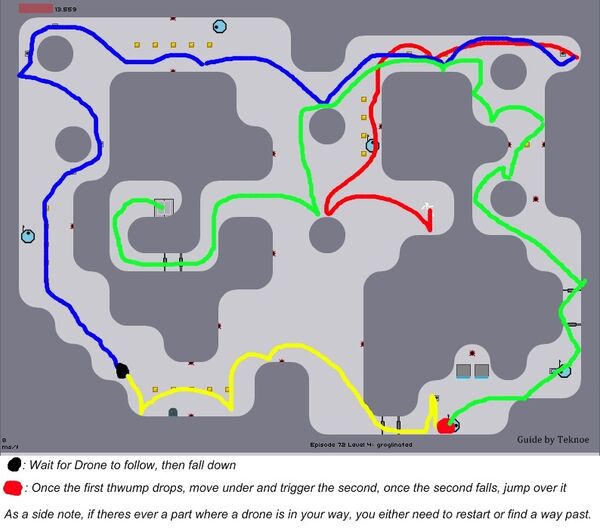 Ad blocker interference detected!
Wikia is a free-to-use site that makes money from advertising. We have a modified experience for viewers using ad blockers

Wikia is not accessible if you've made further modifications. Remove the custom ad blocker rule(s) and the page will load as expected.