Walkthroughs
Method 1
Jump above the mines to the first square, then carefully tip over the edge, hanging onto the side. Slowly drop down, hitting the switch and landing on the second square. Repeat for the second switch (any additional speed and you will die when you hit the ground). Carefully make your way up the zap drone shaft, hitting the terminal and getting to the door.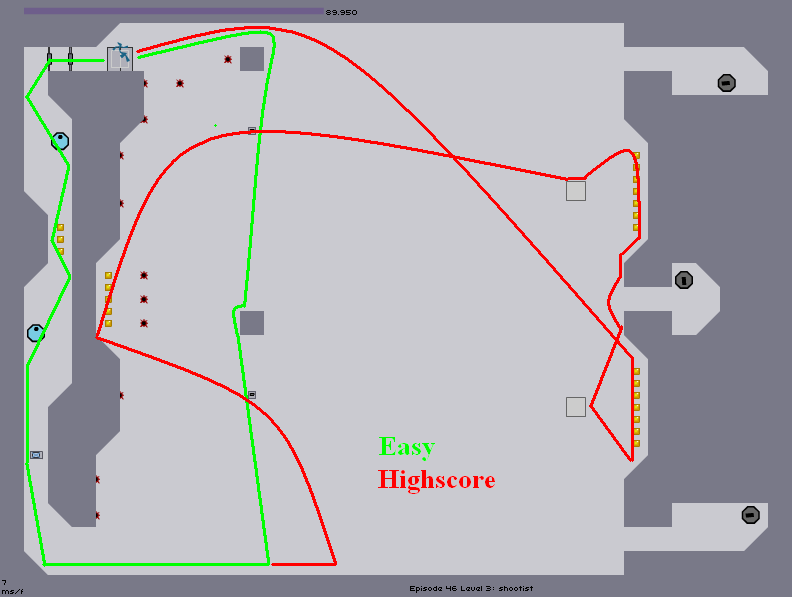 Method 2 (highscore)
Instead, leap to the right side, getting all of the gold. Make your way to the top, and then leap off the bounceblock to hit the switch and the gold on the left side. Leap off the 45 degree slope to hit the second slope, then continue as above.
Ad blocker interference detected!
Wikia is a free-to-use site that makes money from advertising. We have a modified experience for viewers using ad blockers

Wikia is not accessible if you've made further modifications. Remove the custom ad blocker rule(s) and the page will load as expected.