skeksis




Episode
45
Creator
Metanet Software
N version
1.3 and later
Fastest Time
Fastest Player
Walkthroughs
Method 1
This level is an extremely easy end to the episode after manimal lust. Carefully slip down the first shaft, jump over the first chaingun drone, hit the terminal, and then find a path upwards through the tileset (not very hard to do).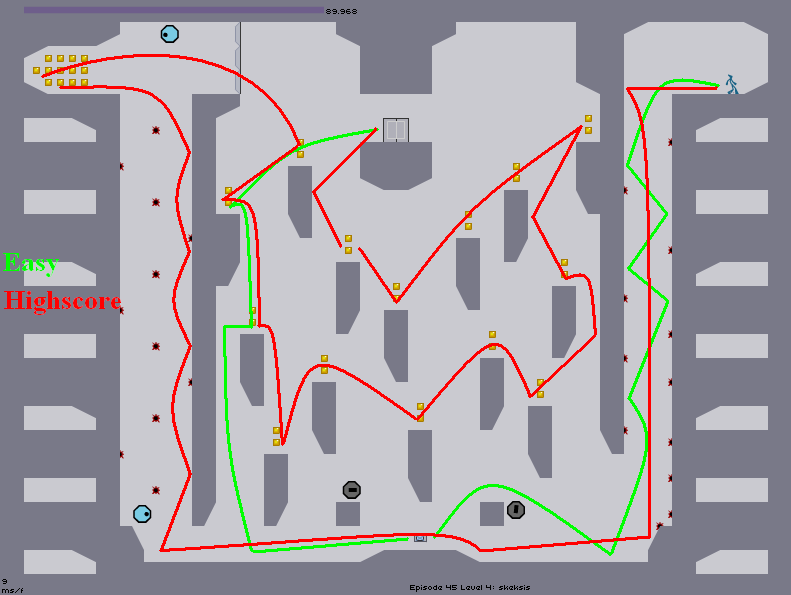 Method 2 (highscore)
For Highscore route, please see the red path above.
Ad blocker interference detected!
Wikia is a free-to-use site that makes money from advertising. We have a modified experience for viewers using ad blockers

Wikia is not accessible if you've made further modifications. Remove the custom ad blocker rule(s) and the page will load as expected.