Walkthroughs
Method 1 (Easy)
If time is not an issue, simply climb up the left side following the route below, being wary of the mines and gauss turret. Frequently walljump and use the bounceblocks to quickly reach the top.
Method 2 (RUNNING OUT OF TIME!!!)
I had just under 3 seconds on the clock when I started this level....but I finished it with plenty of time to spare. It is possible to complete this level even with only a couple of seconds of life at the beginning. Be quick, and follow the route in the image below. At the top block you can pause as no Gauss turrets can see you there.Avidfanofn 21:38, 2 October 2008 (UTC)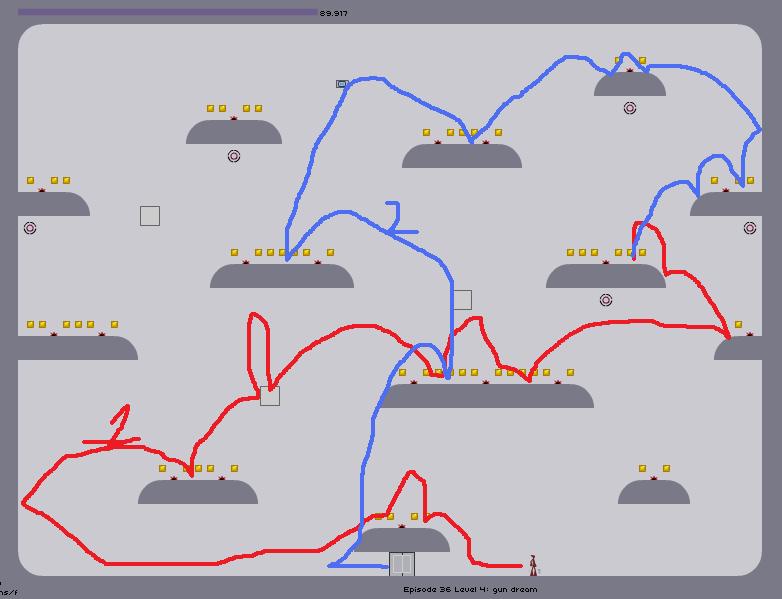 Ad blocker interference detected!
Wikia is a free-to-use site that makes money from advertising. We have a modified experience for viewers using ad blockers

Wikia is not accessible if you've made further modifications. Remove the custom ad blocker rule(s) and the page will load as expected.