Walkthroughs
Method 1
Drop down and either use the wall or the bounceblock to stop your fall. Hit the terminal and then run to the left. Jump off the corner and make it to the top. Here, fall right next to the right side just left of the mines (or left side, right of the mines) such that you trigger the thwump on the respective side, activating it and letting you land on it. Repeat this for all three thwumps on your side to make it to the bottom.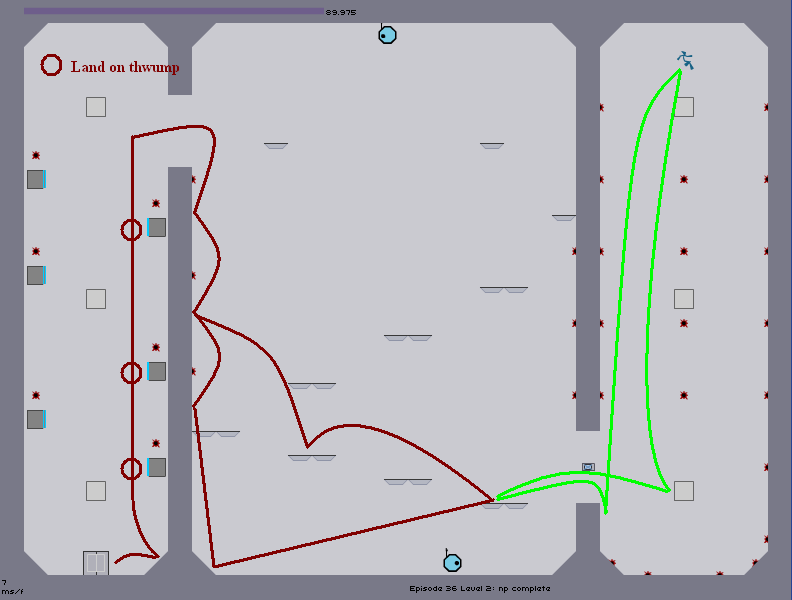 Ad blocker interference detected!
Wikia is a free-to-use site that makes money from advertising. We have a modified experience for viewers using ad blockers

Wikia is not accessible if you've made further modifications. Remove the custom ad blocker rule(s) and the page will load as expected.