Walkthroughs
Method 1 (Easy)
Run to the left side and pick up the gold, which will cause the homing turret to fire at you. Run back right across the flat area and jump right before it starts to slope, and you will glide over that platform (getting the two switches) guarded by the two thwumps and land against the first bounceblock. Since the bounceblock is lower in elevation than the platform, the rocket will harmlessly crash against the platform. Use the bounceblocks to jump up to the top, or even easier just walljump up. Avoid the gauss turret, then jump over to the exit switch. The rocket will again fire at you.
Here, you can either take the easy way out: jump down, and use the slope to break your fall; or the harder way, jump off and use the corner/slope of the middle platform to send you directly to the exit.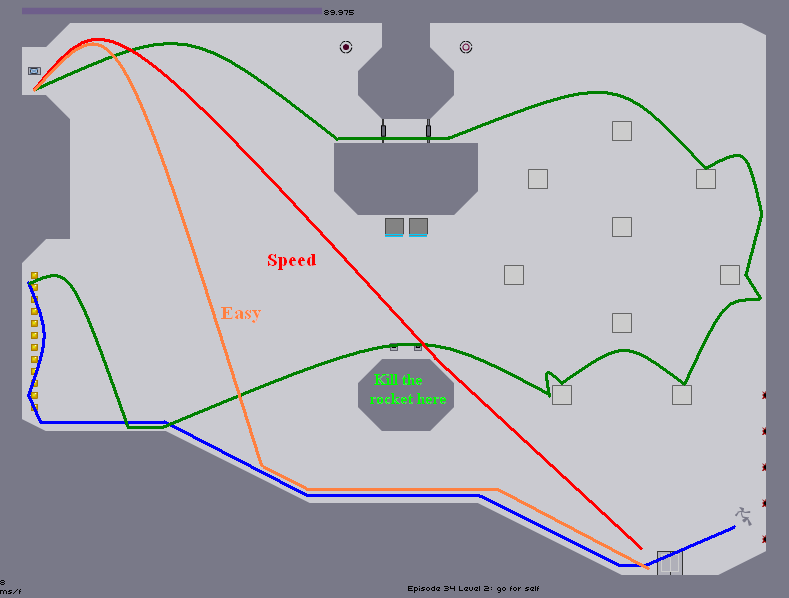 Method 2 (Highscore)
Ad blocker interference detected!
Wikia is a free-to-use site that makes money from advertising. We have a modified experience for viewers using ad blockers

Wikia is not accessible if you've made further modifications. Remove the custom ad blocker rule(s) and the page will load as expected.