Walkthroughs
Method 1 (NEHS)
This level is a bit harder, but not by much. The principles are much the same as the previous level: you can get optional gold if you wish. From the start, pick any route you wish to get ascend to the terminal. Watch out for the gauss turret. He'll be your main enemy on this level. Get any gold you need, then jump among the oneway platforms to the terminal. Evading the gauss, activate the exit switch, then drop down to the exit.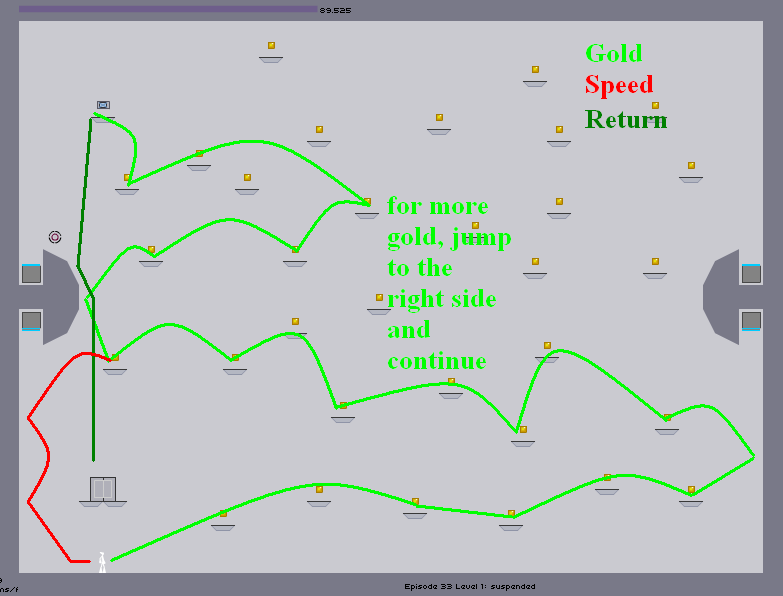 Method 2 (Highscore)
Ad blocker interference detected!
Wikia is a free-to-use site that makes money from advertising. We have a modified experience for viewers using ad blockers

Wikia is not accessible if you've made further modifications. Remove the custom ad blocker rule(s) and the page will load as expected.