Walkthroughs
Method 1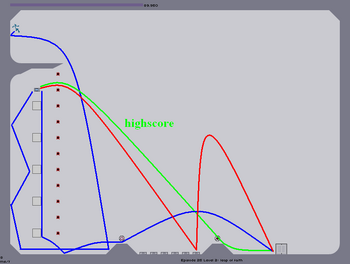 Jump off the side lightly, and land on the 45 degree slope right below to the left of the gauss turret. Perform a corner jump and then walljump off the bounceblocks to reach the terminal, and then hurry down to dodge the rocket and reach the door.
Method 2 (highscore)
While walljumping, hit right, grabbing the terminal and going through the top two mines. Then land at the very tip of the rightmost hill, bouncing off of the corner into the door.
Ad blocker interference detected!
Wikia is a free-to-use site that makes money from advertising. We have a modified experience for viewers using ad blockers

Wikia is not accessible if you've made further modifications. Remove the custom ad blocker rule(s) and the page will load as expected.