Walkthroughs
Method 1 (NEHS)
This level is not one to be taken lightly. Jump onto one of the walls, then wallslide down and jump onto the bounceblock near it. Head to the terminal, then reverse the process for the other wall. Be mindful of the zap drones, and don't fall (take your time jumping from block to block), or the minefield will get you. The non-gold path will do.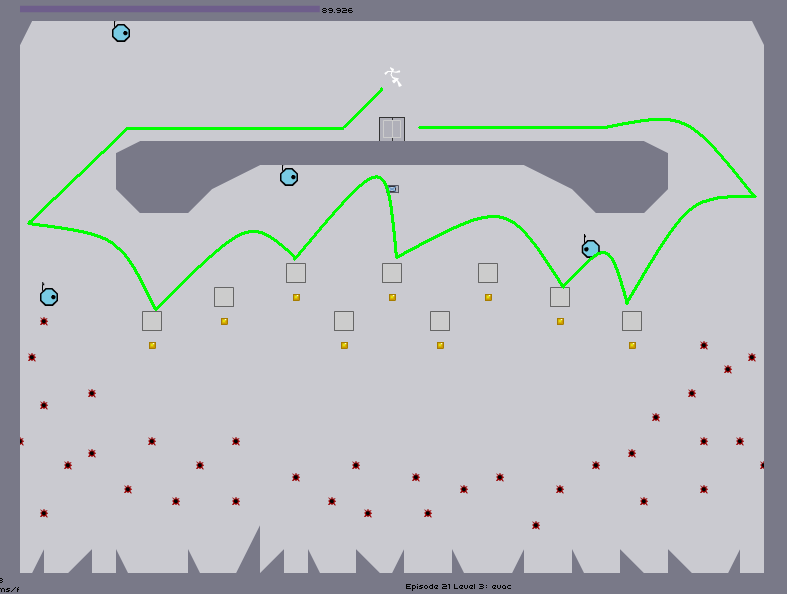 Method 2 (Highscore)
Ad blocker interference detected!
Wikia is a free-to-use site that makes money from advertising. We have a modified experience for viewers using ad blockers

Wikia is not accessible if you've made further modifications. Remove the custom ad blocker rule(s) and the page will load as expected.