Walkthroughs
Method 1 (Easy)
This is a fairly simple ending to episode 18, a guided zap drone level with bounceblocks. The nature of the bounceblocks makes it pretty simple to dodge horizontally travelling drones, though for vertical travelling drones you will have to quickly leap out of the way. Hit all three switches (two door switches, one exit switch), then drop down to the exit.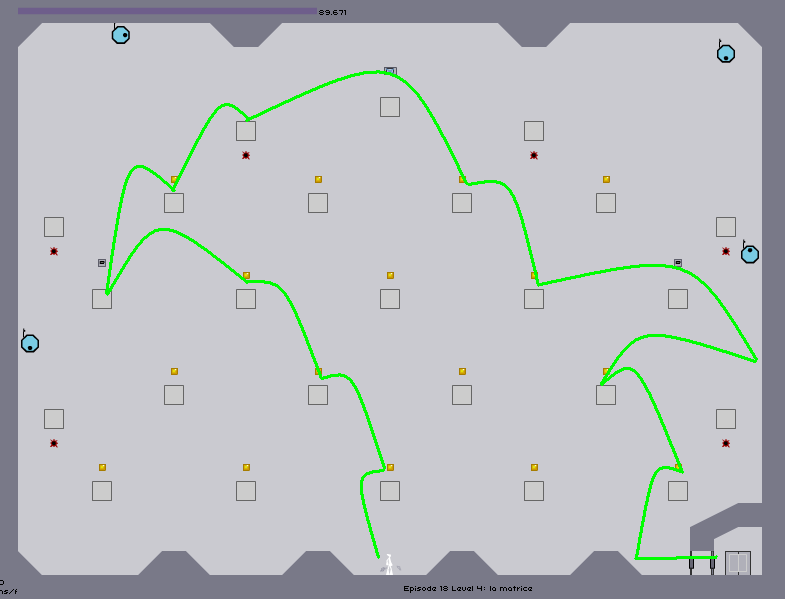 Method 2 (Highscore)
Ad blocker interference detected!
Wikia is a free-to-use site that makes money from advertising. We have a modified experience for viewers using ad blockers

Wikia is not accessible if you've made further modifications. Remove the custom ad blocker rule(s) and the page will load as expected.